4 Popular Bob Hairstyles From 2011
The bob hairstyle was originally made popular by silent film star, Louise Brooks in the 1920s. At the time many people thought that the style would be short lived and irrelevant. However, this was not the case by any means. The bob gave women a sense of individuality and power. In some cases it even gave them a sense of sexuality. Today, the bob is still one of the most popular styles worn by women and can be found in many different variations. Here are some of our favorites.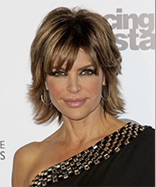 If you want an edgier cut that hugs your face and brings attention to your features try one of the shaggy bob hairstyles. It can be worn at any length and looks great on long, round or heart shaped faces. Although Meg Ryan has been rockin' this look for years it has recently been adopted by celebrities such as Gwenyth Paltrow,   Katie Holmes and Kiera Knightley to name a few.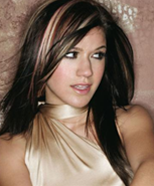 Like the bob cut but prefer something below the shoulder line? Try a long layered version that is pretty, feminine and not too difficult to manage. The way to make this look work for you is to keep most of the layers in the front, near the face and to take it easy on the back of the hair. This way you'll have more control over your style and will have more fullness and body.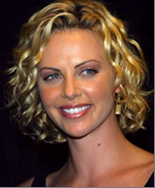 On the other hand if you're ready to chop off those luscious locks and want to perk up your do, there's always the short curly version. This style has a flirty playful feel to it and all you really need to achieve it is some curlers and some gel. Although most people prefer to skip getting bangs because it can result in an overload of texture, if you do decide to get them just make sure that they are on the longer side so that they work as an accessory and flatter the cut.
Perhaps the most popular amongst our celebrity friends are the short angled bob hairstyles. The best part about it is that it allows you to get creative and mold it to your own taste. You can add bangs, make the front longer than the back, do a side part and so on. Victoria Beckham, Jenny McCarthy and Ellen Barkin are just a few of the beautiful ladies who love this look.
These looks are super modern and timeless. We love them all.
The image of Lisa Rinna is from The Hairstyler
The image of Kelly Clarkson is from Hair Boutique
The image of Charlize Theron is from Hairstyles New 2012
The image of Rhianna is from Black Hair Styles