Beauty Icons From The Past
People have looked to beauty icons from the beginning of time for inspiration and a sense of excitement. Beauty icons set trends, sell products and create images that everyone else attempts to copy and make their own. Here are some of our favorite beauty icons from the 1920's to the 1980's. Maybe some of your old favorites will be on the list as well.
Jean Harlow– Known as Hollywood's 'original blond bombshell', Jean Harlow lit up the theater and paved the path for future platinum bombshells. Thousands of women worldwide dyed their hair platinum blond and cut it short, but none came close to achieving the same look as Jean.
The image of Jean Harlow is from http://mythicalmonkey.blogspot.com/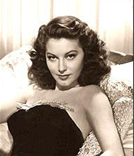 Ava Gardner– Many people considered Ava Gardner to be the most beautiful actress in Hollywood in the 1920's and 30's. Although her beauty transcended time and was her meal ticket to stardom it was also problematic for her. Directors and movie lovers alike thought of her as a great talent, but she felt that it was her looks that people admired and not her acting.
The image of Ava Gardner is from http://www.trutv.com/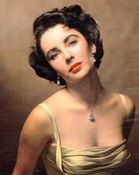 Elizabeth Taylor– One of the most famous beauty icons of all time it would be difficult to find someone who doesn't think that Elizabeth Taylor was stunning in her youth. She may have lost some of her sparkle as she grew older, but her hair and makeup were always done and we always think of her as the beautiful young starlet that she was.
The image of Elizabeth Taylor is from http://exiledonline.com/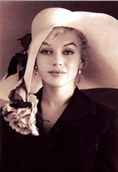 Marilyn Monroe
– Marilyn Monroe was an icon that every woman wanted to be and every man wanted to be with. Marilyn is one of the curviest beauty icons in Hollywood and because of her curves research was done on the preferences of men. As it turn out, men like women with hourglass figures.
The image of Marilyn Monroe was taken from http://www.53deluxe.com/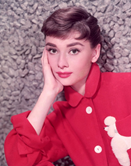 Audrey Hepburn
– To this day when asked 'Who is the most beautiful actress of all time?,' many women say Audrey Hepburn. Her eyes are illuminating, her laugh intriguing and her style is captivating. She was a favorite of many designers and women all over the world tried to dress like her and mimic her look. There was an interview where a reporter asked Audrey about her eyebrows and Audrey's response was that she didn't have a secret- she just didn't pluck them.
The image of Audrey Hepburn is from http://ebashy.com/
Brooke Shields– First made popular by the movie 'Pretty Baby' it was only a matter of time before Brooke became a beloved beauty icon. She soon landed a Calvin Klein ad campaign and had people all over the world saying "Want to know what gets between me and my Calvins? Nothing". Brooke is perhaps the one woman on this list that can get away with having large (but tamed) eyebrows.
The Brooke Shields image comes from http://girllfash.blogspot.com/

Today, many of our beauty icons look to the past for inspiration. Madonna and Christina Agulara are amongst the many who have remade themselves to look like a beauty icon that once had the power to make people dream. While todays icons are beautiful many people, especially from the older generation, feel that the beauty icons of old Hollywood can never be touched.