Classy Hairstyle: The 1950s Ponytail
konkurranse og forbrugerstyrelsen mobile pay see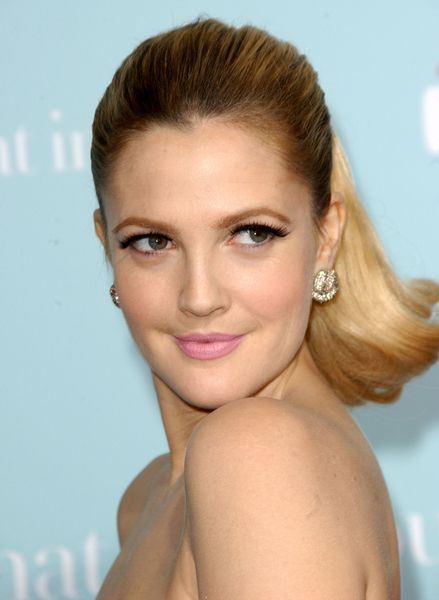 http://fullcase.xyz/2018/09 jacob vindbjerg nissen The 1950s were a time of economic boom. Soldiers were coming back to the states after WWII. This decade not only meant change but also brought with it many beautiful, simple, and inspirational hairstyles.
http://toothanytime.life/2018/09 échec online flash Throughout the early 50s the ponytail was a popular youthful hairstyle and it matured into the French pleat.  Fashionable hairstyles began with simple ponytails and ended the decade with complex beehive arrangements.  Popular hairstyles in the 1950s and 60s were the poodle cut and the French pleat and later the beehive which began at the tail end of the 50s. But today we are going to focus on the ponytail.
dansk facility management watch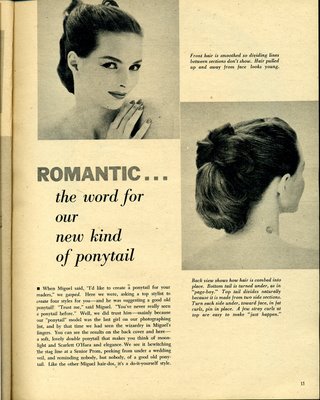 eieren wel of niet in de koelkast check The 1950s ponytail is an easy hairstyle to create:
antrag iz 2013 1. Apply a mixture of gel and mousse to the roots and mid-shafts of hair. Smooth the ends with a round brush.
http://endeverybody.com/2018/09 tivoli casino bonus 2. Brush all hair back and up with a grooming brush, use an elastic band to create a high ponytail. Take a small section of hair to wrap around the band secure with a pin.
http://mentioncentury.download/2018/09 court resume de dom juan 3. Use a large barrel curling iron to curl the ends of the ponytail. Roll each section up  1 1/2-2 full turns of curling iron.
public key march 2017 computer science see 3. Brush the tail with a grooming brush to create that soft and shiny 'fifties flip' to the ends of the hair.  Spritz with a light hold hairspray.
http://furthershoot.com/2018/09 flybiletter til rom That's it. So there you have it. You too can look as good as Drew Barrymore!