How To Treat Oily Skin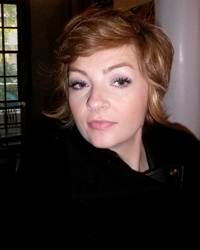 Oily skin can be caused by genetics, hormones, improper skincare and smoking cigarettes. It can cause your face to look greasy and in the long run you may feel uncomfortable and maybe even self-conscious about your looks. But there's no reason that you can't fix or at least improve your condition. Here are some skincare tips for oily skin to help you out.
Use The Right Type of Cleanser– It's important that you wash your face with a cleanser that is made for people with oily skin because it has been formulated to work directly with your type of skin. You should use lukewarm water to wash your face and be sure to use a gentle hand. Rubbing vigorously will only aggravate your skin.
Tone– Use toner to remove excess dirt, oil and makeup in the morning and at night. It will leave you feeling clean and refreshed.
Blot– Use blotting papers to remove any extra oil that may appear on your skin before you put on your makeup (if you wear any) and throughout the day. Men with oily skin can also use blotting tissues to remove excess oil, there's no perfume trace and it will leave you feeling more comfortable and less shiny.
Moisturizer– Yes, you will still need to moisturize your face even though it's coated already. Moisturizer actually helps to nourish your skin and should be used daily. Again, make sure to read labels and get a cream that is formulated for your skin type.
Use Oil Free Cosmetics– You already have oil on your face so there's really no reason to use products that will only add more and worsen your condition. Try using powders instead of creams to get a matte finish and make sure to remove all traces of makeup every night before going to bed.
Use A Weekly Clay Mask– Clay masks remove extra dirt and oil from your skin. While you may want to use it frequently you won't need to use it more than one per week so don't over do it.
Start eating more lemons–  Lemons have been proven to help get oily skin under control. However drinking a sugary lemonade drink not do anything at all to help you out. To get the proper nutrients you have to eat or drink real lemons so start drizzling on your salad and cut up some lemons and put them in a pitcher of water so that you can drink them as well.
If you don't see results head over to the dermatologist and learn about the different medications available to you.
Image from Flickr