Spa Treatments At Home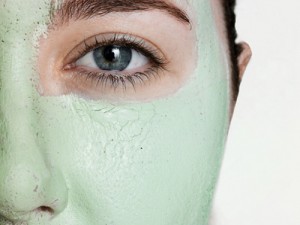 Treating yourself to a day at the spa can feel relaxing and soothing. However the cost  can get pretty steep and sometimes for one reason or another we simply don't have the time to head over to our favorite spa. These are the times when you can put aside a little time for yourself and treat yourself to a homemade facial that will leave your skin looking and feeling great. Here's what you'll have to do to have your very own at home spa day.

Start by making sure that you have time to pamper yourself and be sure to turn off the phone. For the ultimate relation experience light some candles and put on some soothing music.
Remove any trace of makeup that's on your skin. You're going to be steaming, scrubbing and rubbing your skin so it won't do to have a face full of product.
Put some water on the stove to boil. Once it's boiling pour it into a bowl, place a towel over your head and carefully hover over the bowl. This will open your pores so that your skin soaks up all the goodness of the treatment. Hover over the bowl with a towel over your head for five minutes.
Use circular motions to apply a gentle exfoliator to your skin and remove all of the dead skin cells that have been accumulating. When you're done use lukewarm water to wash the product from your skin and then pat, don't rub your face dry.
Now it's time to apply a mask to your face. Make sure to select a mask that is made for your skin type. If you have dry skin and you use one that is made for oily skin you can make your skin even drier. On the other hand, if you have oily skin and you use a clay mask you may end up with acne as well. Take time to relax while the mask is doing its job but don't forget to keep an eye on the time so that you leave it on for longer than the directions indicate. When it's time to remove it you can do so by washing your skin with lukewarm water again.
If you have blackheads you can use a blackhead remover to take them out.
Use a cotton swab to apply rose water to your face. The rose water will act as a toner and leave your skin looking and feeling refreshed and hydrated.
Finish your treatment by applying moisturizer to your skin.
Depending on the type of mask you use you can give yourself a facial every week or every month. Enjoy!
The image is from flickr