2011 Beauty Trends At The Emmys
Emmy hair and makeup dazzled the audiences this year. While the final looks were nothing short of spectacular they were easy to do and will look great on pretty much anyone. Here is a quick peek of 2011 beauty trend at the Emmys that you can do at home.
The Eyes
There was a lot of attention brought to the eyes with the use of false lashes and heavy eye liner. The eyes were given a smokey and dramatic feel and are made up to be the main focal point of the face. This makeup technique truly reminds us that the windows to the soul.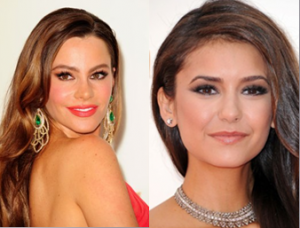 The Lips
Our favorite television actresses either used a natural looking gloss or painted their lips red. There was no rule as to who wore which color. There were celebrities wearing red dresses who wore red lipstick proving once and for all that just because your dress is red it doesn't mean your lips can't be red. There were other celebrities wearing a bold colored dress who opted for more neutral colored gloss.
The Cheeksbones
Soft pink blush was added to the cheekbones to make them appear higher and more pronounced. Adding a touch of blush is also a nice way to balance out your skin tone and give you a fresh appearance.
The Hair
Hairstyles were on the loose and wavy side of the spectrum. Whether the celebrities chose to pull their hair back or wear it down there was always a easy feel about the hair. Nothing was tightly pulled back or severe. There was just ease and glamour.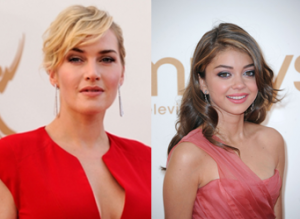 The ladies all looked beautiful and have given us some great inspiration.
The images for the eyes were taken from http://www.stylebistro.com/ and http://www.stylelist.com/
The images for the lips were taken from http://www.beautyhigh.com/ and http://www.becomegorgeous.com/
The images for the cheeks were taken from http://beautysweetspot.com/ and http://www.bellasugar.com.au/
The images for the hair were taken from http://gossipygirlz.com/ and http://www.hair.becomegorgeous.com/